Welcome to Fort Worth Foundation Repair!
Our Repairs Stand The Test Of Time!

We'll beat any competitor's price for the same quality of work and scope!
$125.00 to $199.00 per Pier! $512.00 off any job!
When it comes to your home, you deserve only the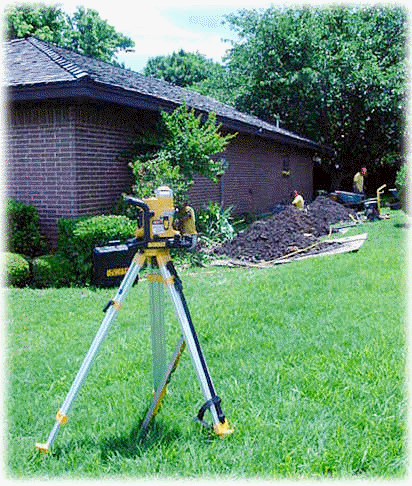 best quality workmanship at the best possible price! At Fort Worth Foundation Repair, you get just that!
If you need foundation repairs, you also need information. It is our intent to provide you that information through this website! By doing so, you will be able to make a well-informed decision!
Locally owned and operated, we understand the foundation problems caused by shifting soils in the DFW Metroplex. That is why we offer a wide range of advanced foundation repairs to correct residential foundations as well as to repair commercial foundations.
For a free evaluation call us now at (817) 540-FIXX or email: stevebirdsong@icloud.com.
Our business has been built upon a solid record of providing reliable and affordable foundation repairs, backed by a lifetime transferable warranty. When you call on Fort Worth Foundation Repair, rest assured that we will provide the best possible foundation repair the best possible price.
Sometimes it is possible to correct your foundation problems by improvements to watering and drainage.

Why Fort Worth Foundation Repair?
Professional installation
Visa and Mastercard
Repairs in 2-3 days
Technical support
Quality materials
Free evaluation
Fair Price
Should your property need foundation repair, Fort Worth Foundation Repair will work with you to select the foundation repair method that is most suitable for your situation. There is no foundation repair method that will solve every foundation problem. We offer the industry's broadest range of proven repair technologies including:
Hydraulically Driven Pressed Piling
Drilled Concrete Pier
Hydraulically Driven Steel Pier
Factors that influence the selection of the foundation repair method include: soil type, drainage, depth to rock, height of structure, type of foundation, age of foundation, extent of foundation damage, and foundation repair cost.
Proper foundation repair requires:
Professional, honest assessment of the extent of the problem.
Quality workmanship and materials to assure a lasting repair.
---
For phone consultation about foundation repair, or to schedule an appointment for a free foundation evaluation, contact us at: (817) 540-FIXX.